About LAVURCHIN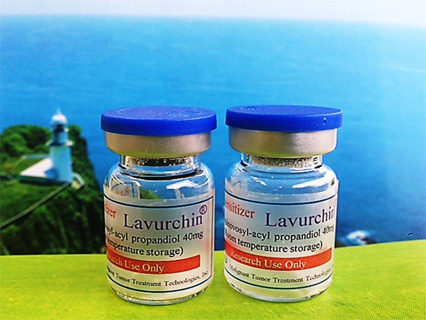 LAVURCHIN is a radiosensitizer derived from marine organisms (natural products). In general, substances derived from natural products can not be produced in large quantities and it is difficult to supply them as pharmaceuticals. We have succeeded in artificially synthesizing large quantities by clearing difficult situations.
Hyper Oxygenation Mechanism by LAVURCHIN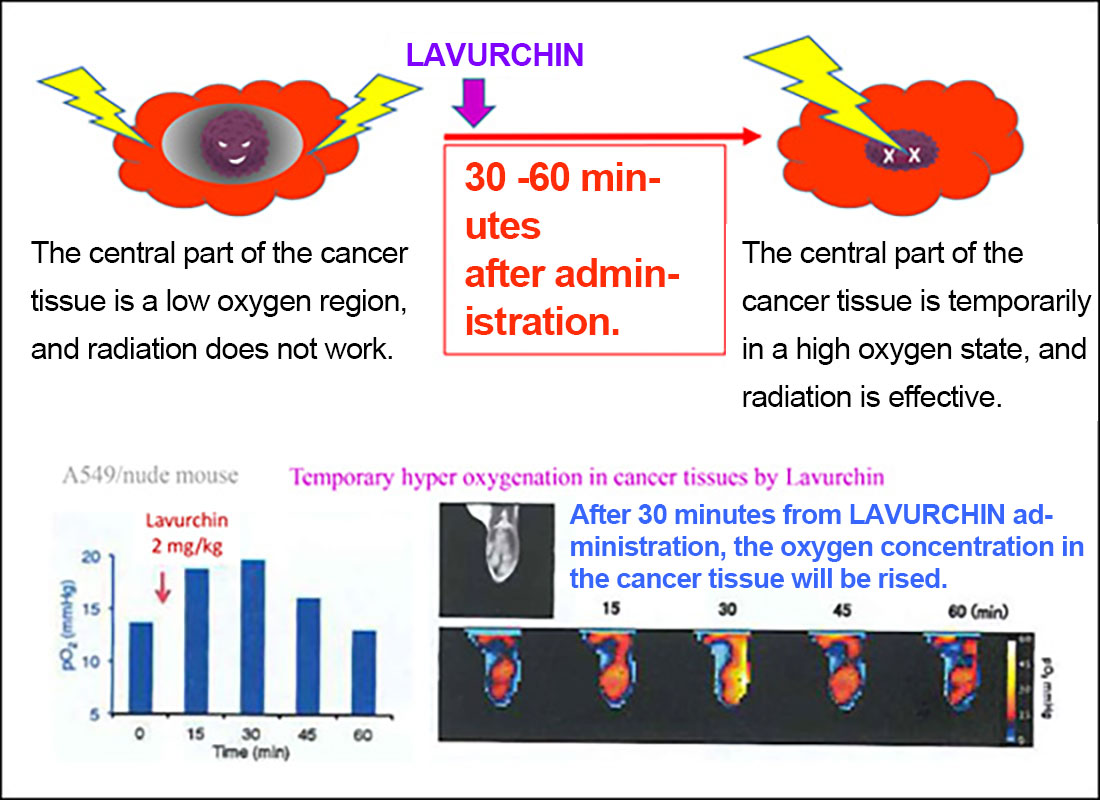 The cancer tissue is in a low oxygen concentration state, radiation does not act. When LAVURCHIN is administered, blood flow in the cancer tissue will increase after 30 to 60 minutes. The central part of the cancer tissue temporarily becomes high oxygen state, radiation acts. In normal tissues it will be metabolized and excreted within a few minutes to an hour, but in cancer organizations it will be stored for 24 hours. This shows that LAVURCHIN works more limitedly in tumors than in normal tissues.

As a result of the safety test (GLP test) in the nonclinical study, side effects were not observed with the dosage at which the effect was exerted.