About Radiotherapy of Cancer
Current Situation of Anti-Cancer Radiation Therapy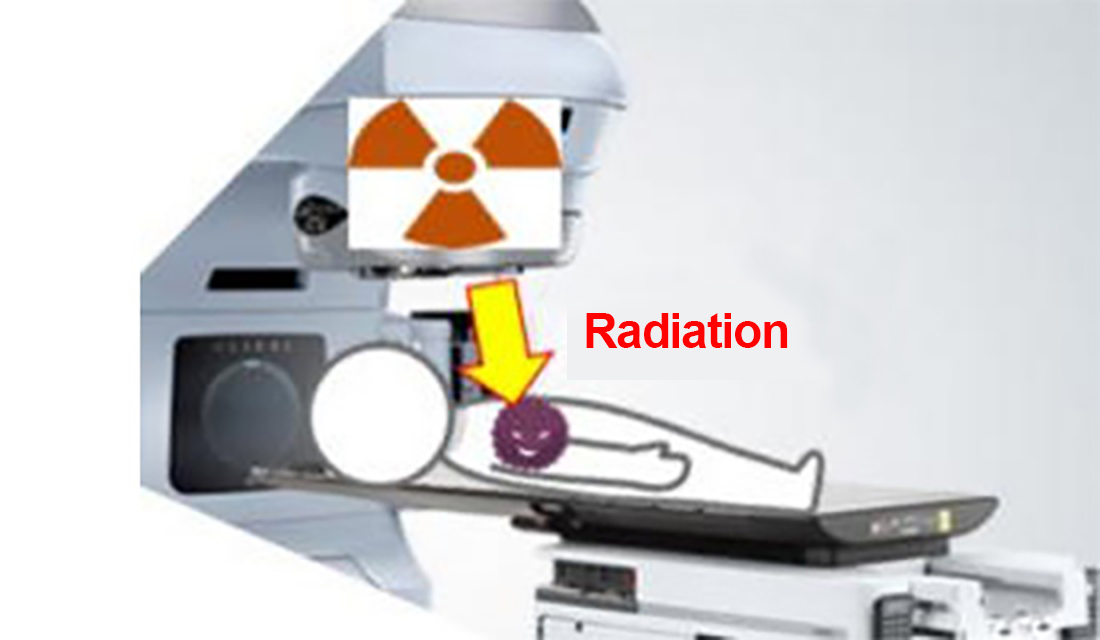 Radiation therapy is a treatment that attacks cancer cells locally. Pinpoint treatment that irradiates a large amount of radiation to cancer while minimizing radiation dose corresponding to normal tissue surrounding the cancer makes it possible to perform efficient anticancer treatment with no pain, minimizing side effects I will.

However, in several cases, when the cancer is discovered, the cancer tissue has already increased and the central part of the cancer is in a hypoxic state, so the oxygen effect of radiation therapy can not be obtained and the therapeutic effect is sufficient.

The combination of radiosensitizers is considered effective there. The radiosensitizer raises the oxygen concentration in the center of the cancer tissue to maximize the anticancer effect of radiotherapy.